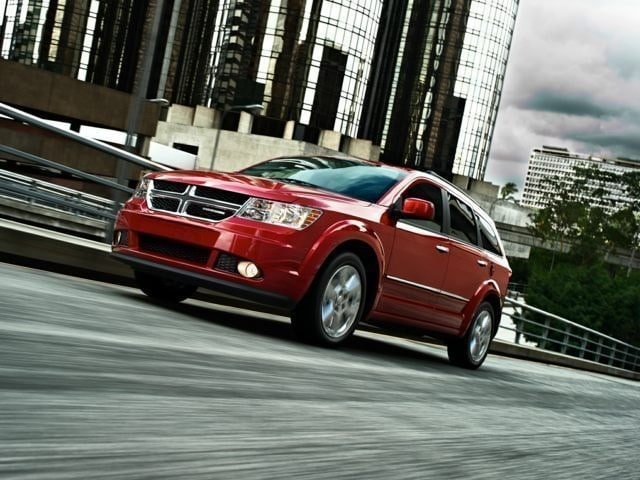 Take a Look at the Dodge Journey in the Mount Pleasant Area
For a mid-size crossover SUV, the Dodge Journey provides a comfortable ride that is desirable for any driver. With a filled interior and a powertrain capable of handling a lot of what you might want to throw at it, this SUV is ready to impress your neighbors in Keokuk.
What's Under the Hood
When it comes right down to it, it's all about performance. The Dodge Journey comes equipped with a 2.4-liter engine that can put out 173 horsepower and 166 pounds per feet of torque. It's controlled by a four-speed automatic transmission. All models in the lineup come standard with front-wheel drive but also have the option for all-wheel drive. If you need to tow a larger load, the Journey can handle up to 1,000 pounds of trailering.
The Dodge Journey Has a Roomy Interior
With an SUV, you're probably looking for something that can provide space for both passengers and cargo. Adults can sit comfortably in all three rows, with the first offering 40.8 inches of headroom and 40.8 inches of legroom, the second row providing 39.9 inches and 36.1 inches of headroom and legroom, and the third row has 37.7 inches of headroom and 23.4 inches of legroom. You won't feel cramped and your passengers will have an enjoyable ride as they sit in comfort.
If you're making a trip to the grocery store in Fairfield, IA, and you need the cargo space for a big trip, this Dodge SUV comes with up to 67.6 cubic feet of cargo area. If you have passengers and need to store some of their belongings, you get between 10.7 cubic feet and 37 cubic feet of cargo space, based on the number of passengers you might be carrying. The interior can accommodate up to seven passengers.