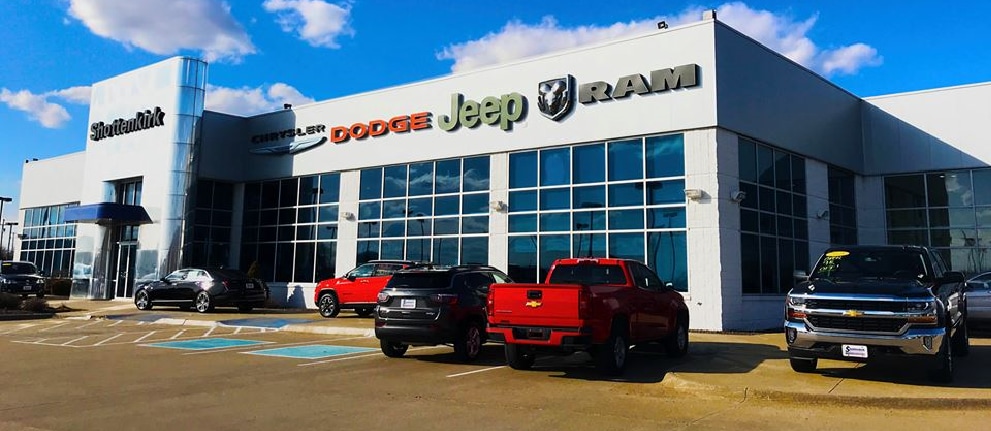 Wondering Whether to Lease or Finance Your Next Chrysler, Jeep, Dodge or Ram?
When you're shopping for a new car, it's only natural to steer your course toward the Chrysler Jeep Dodge Ram selection at Shottenkirk Mount Pleasant. Our inventory includes some of the best and most popular models currently available in the Mount Pleasant, IA area.
When you do find a vehicle that suits you, you'll need to start exploring how you'll want to pay for it. Most drivers choose between financing and leasing. Here's a few of the questions you might have as you determine which one is best for you.
Frequently Asked Questions About the Benefits of Financing and Leasing
Q: "I don't have much money available for a down payment. Would a lease or financing be better for me?"

Financing with a car loan tends to require a larger down payment, especially if you want a lower monthly payment. If your down payment funds are limited, a lease agreement might be the better fit for your budget. Leasing requires less money down and offers smaller monthly payments.
Q: "I prefer to find a car I like and then drive it for years. Should I lease or finance my next car?"

If you're looking for a car you can drive on the roads of Burlington and Fairfield for years to come, you should consider financing your next vehicle. When you lease a vehicle, it's basically like entering into a long-term rental agreement. Part of that means you have to give the vehicle back at the end. When you finance a car, meanwhile, the assumption is that you'll get to keep it when the loan is paid off.
Q: "I like to stay in new cars and prefer to upgrade my vehicle every few years. Which option is better for that?"

If you prefer to keep a fresh car in your driveway, leasing is probably the better option for you. Lease agreements are designed to be more temporary than financing. When you finance, the expectation is that you're buying your car to keep it. Leases offer lower monthly payments, and terms that are designed to expire at a predictable point where you can easily step into a newer vehicle.
Q: "I do a lot of driving and like to make my car my own. Is that something I can do with a lease?"

One of the downsides of a lease is that you need to keep it in largely the same shape as when you drove it home. While regular wear-and-tear is obviously okay, you won't have the same freedom to modify your vehicle with personal customizations. You'll likewise have to adhere to annual mileage caps. If you want total freedom to use your car the way you want, financing is the way to go.

Q: "I'm interested in building equity, which option will help me with that?"

If you're looking to build equity, you should finance your next vehicle. Investing in your vehicle will yield a line of equity.
Find Out More About Your Finance and Leasing Options at Shottenkirk Mount Pleasant
If you have more questions about the finance and lease options available in your area, put a call into the finance center at our dealership. Our onsite finance experts can provide more answers and help you gain more insight into the options available to you. Don't hesitate to get in touch with us, we're always happy to speak with our customers.