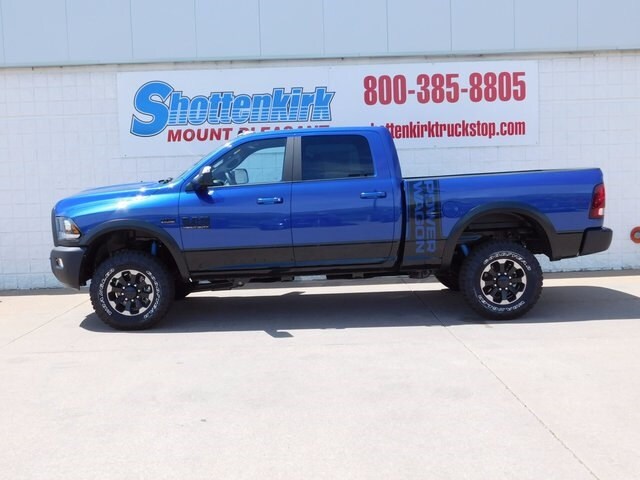 Do you require a truck that is tough enough to handle your most rigorous outdoor farming tasks in Iowa? Would you prefer this model to be stocked with amenities for consistent comfort throughout your day? Here at Shottenkirk Mount Pleasant, you are in luck! We have a new 2017 Ram 2500 Power Wagon crew cab truck available that is a perfect match for both of these requirements in Mount Pleasant, IA!
This Ram 2500 Power Wagon truck has been attracting a lot of attention, and there are a number of valid reasons for this. With a 6.4-liter heavy duty HEMI V8 engine, you can expect to complete your farm work in Iowa with 410 horsepower and 429 pound-feet of support behind you. This equates to 9,910 maximum pounds of towing capacity, helping you to transport your more strenuous equipment without issue.
This new Ram model is a great fit with the added comfort and entertainment it provides as well, with standard Uconnect infotainment and Bluetooth connectivity accompanying a memory driver's seat and power adjustable pedals. With ventilated front seats for warmer days in Iowa, along with SiriusXM satellite radio, you can adjust in any scenario seamlessly.
Our new 2017 Ram 2500 Power Wagon model will go soon, so get ahead of your shopping competition by scheduling a test drive here in the showroom of Shottenkirk Mount Pleasant today!